Automation Tester course

Take the next step in your testing career - learn how to write automated tests in Java.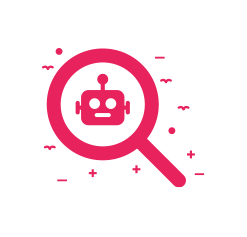 Why the Automation Tester course?
This is a second-level specialist course aimed at manual testers. The course is delivered remotely on a weekend basis, so you can easily combine it with work.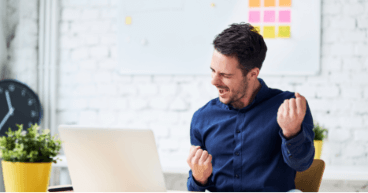 Why is it worth it?
This is the next step in your career as a tester. The course will allow you to advance at work and open up to new opportunities as you will also learn the basics of Java. According to a uk.talent.com, automation testers earn on average EUR 12,000 / £10,000 more than manual testers per year.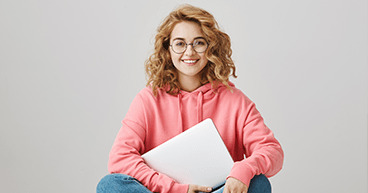 For whom?
This course is aimed at people who know manual testing. If you are patient, meticulous, you enjoy working with people and are able to empathise with users, the job of an automation tester is for you.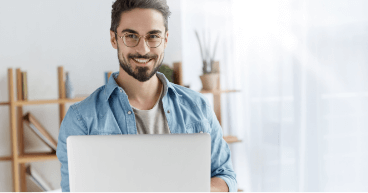 What will you learn?
During the course you will learn about the tools and working environment of a tester. You will prepare your first test scripts. You will also master the use of test machines in everyday work and learn how to use frameworks for testing.
Apply for the Manual and Automation Tester bundle course and save EUR 190/ GBP 160!
Automation Tester Course Programme
You will learn the basics
You will prepare for the main part of the course - you will learn the basics of Java, HTML and CSS and learn how to use Linux.
You will learn the theoretical basics
You will learn how automated tests can support the work of a manual tester and whether every application can be tested automatically. You will master the most popular tools and frameworks used for automated testing.
Forms of learning in Coders Lab
The course is conducted remotely in weekend mode. This makes it easy to combine learning with your everyday duties.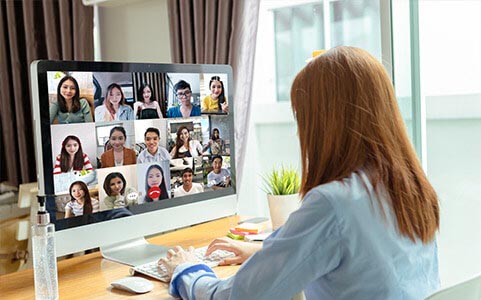 Automation Tester remote weekend course
On remote courses you learn in a Virtual Classroom. This is online learning that combines live classes and self-study. All this on a proprietary Coders Lab platform. All you need is a computer and internet access.
Classes are held every second weekend from 9:00 to 17:00,
60% are live classes with the lecturer and the group in the Virtual Classroom,
40% is self-study at any time.
Download the handbook
If you are curious about the detailed course offer, please fill in the form and we will send you a dedicated course handbook containing complete information.
See where our graduates work
If you want to learn programming from scratch, you have come to the right place. After eight weeks of our intensive bootcamp you will be ready to get a job as a Junior Developer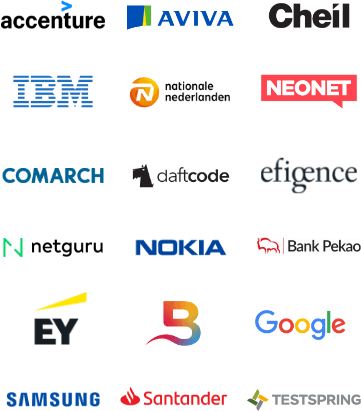 Discover the stories of Coders Lab graduates
How to finance an IT course?
We know that a course is a big expense. That's why you can pay for it in two different ways.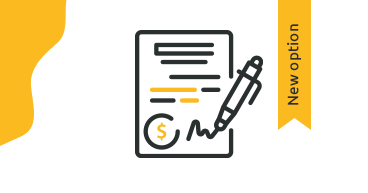 Income sharing agreement
You can finance your education with help of our partner, Lendorse. Income Sharing Agreement allows you to join the course without any fees and pay after you land your job.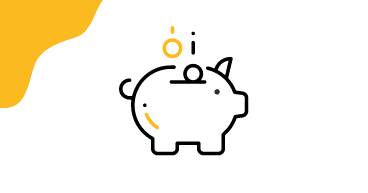 From your own funds
You can pay for the course by traditional bank transfer. This is the fastest form of payment, without unnecessary formalities.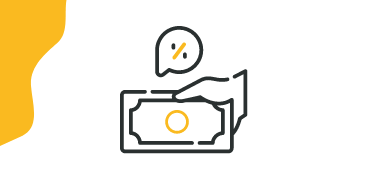 Instalment payment
You can split the payment into instalments. The amount and number of instalments depend on the course and payment plan you choose.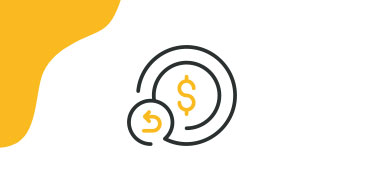 Money-back guarantee
If, for any reason, you can't finish the bootcamp you have enrolled on, you will get a refund for the part of the course that you haven't completed.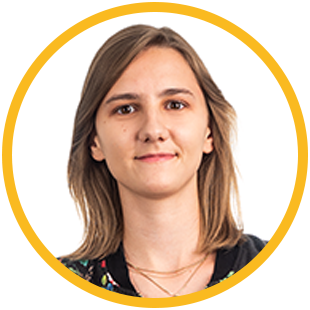 Do you want to know if the IT industry is for you?
Fill up this form and we will send you our bootcamp handbook. Leave your number so our Course Advisor will be able to contact you.
We'll be happy to answer any questions that pop into your head.
During a conversation with an advisor you will learn:
how to choose a course to suit your needs,
what the program and organisation of the course looks like,
which mode of learning will be best for you,
what financing methods you can choose from,
how we will help you find your first job in IT.
Frequently asked questions
How does automated testing differ from manual testing?
Manual and automated testing differ on several criteria. These include time, accuracy, reporting and pre-requirements.
Above all, automatic testing is much quicker than manual testing. A human is not needed during the process of testing applications or websites. It happens automatically.
Opinions are divided as to the accuracy of tests. On the one hand, manual tests are performed by a human being, who may simply make a mistake or fail to notice something. On the other hand, automatic tests execute specific test scripts describing one particular behavioural variant and may miss apparent defects. Therefore, it is worthwhile for testers to gain both manual and automation competencies.
Results and reports from automated tests can be easily found in the system. They create themselves, which saves the tester time.
The entry requirements are also different. The main difference is that it is helpful to know programming languages to perform automated tests. Java, for example, is quite a popular language among testers.
When is it better to perform automated tests?
In the beginning, it is worth knowing one thing - it will be rather difficult to replace manual tests with automatic ones once and for all. However, there are situations in which the latter definitely work better, as they save a lot of time and work. We can list here e.g:
performance tests (which check the functioning of the system under heavy user traffic),
load tests (testing the system under the conditions of processing a large amount of data)
functional tests (allowing to introduce quick changes).
A separate category is also simply repetitive activities, which can be put into the hands of machine checking.
Is it worth going to the Automation Tester bootcamp if I haven't done the Manual Tester course?
No. The Automation Tester course is a second-level course. This means that it builds on the knowledge from the Manual Tester bootcamp. One without the other does not exist or rather - should not exist.
Therefore, the Automation Tester course is designed for those who have already started their testing adventure or want to increase their market advantage right from the start of their IT career.
Test scripts created by an automation tester will be better and much more accurate if they are created by someone with a background in manual testing.
Do I need programming knowledge to carry out automated tests?
Automated testing requires knowledge of at least one programming language that allows the creation of test scenarios.
Testers do not need to be able to make the recommended changes. They simply carry out automated tests. On the other hand, Java programmers or other programmers must implement the changes indicated by their colleagues. However, in order for the programmers to have something to implement, the tester himself must write a script that checks the functionality of the website or application. And this cannot be done without the knowledge of a programming language.
Where do automation testers work?
Testers - both manual and automation - work where websites, applications or games are developed. Their task is to check and test the operation of these products in various situations.
Testers with a bootcmap will find their place, for example, in software houses, marketing agencies, research teams or large corporations.